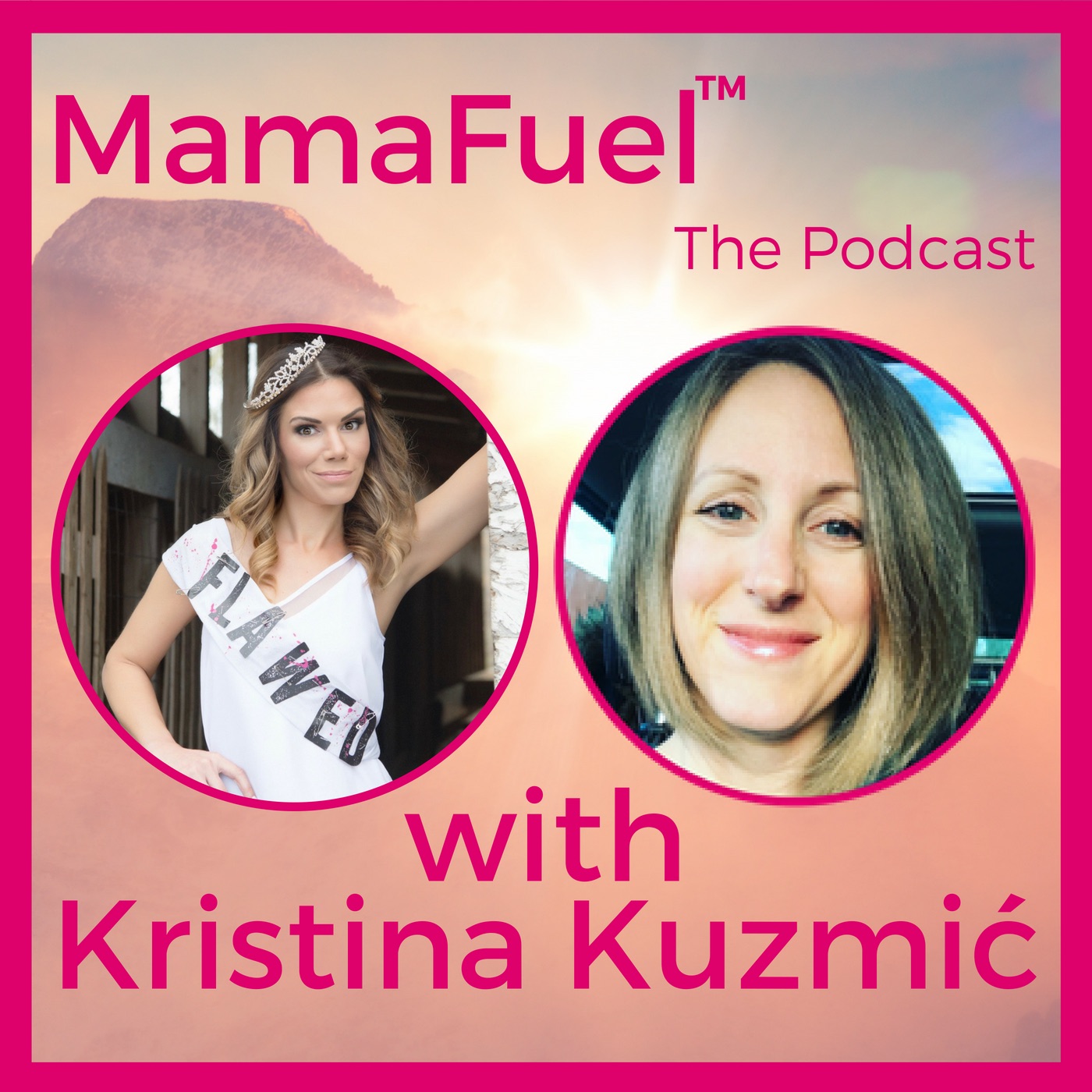 Ever wondered what it would be like to talk to someone who lives in the public eye? Today you've got ringside (or earbud-side) seats for my conversation with Kristina Kuzmić (also previously known as The Truth Bomb Mom). She's a truth-teller, a BS-buster, a mama of three and an internet sensation whose mission is to support mamas. 
We talk about how important it is to change your perspective so you can improve your life; making the most of your circumstances, no matter how challenging; finding your passion by finding what you hate or makes you sad and fixing THAT; mama shaming (don't do it); how a supported mama is a better mama, and so much more. 
Kristina is refreshingly real, funny and totally transparent about her journey from deep depression and a life juggling two jobs while raising two kids alone on food stamps to the life she's now living and sharing for us all to see. So many parents find inspiration in Kristina's videos. If you're being introduced to Kristina for the first time, you're in for a treat. And if you've been following her for a while, buckle up... this is a great extra glimpse into someone so many of us have come to know and love. 
You can find Kristina:
On her YouTube channel here: https://www.youtube.com/channel/UCQA1BP64hgYBVi3cHcKyG7A
On her Facebook page here: https://www.facebook.com/KristinaKuzmic/
I also mentioned another great podcast where Kristina chatted with Julie Neale of Mother's Quest. Check it out here: https://itunes.apple.com/gb/podcast/mothers-quest-the-podcast/id1180233121?mt=2