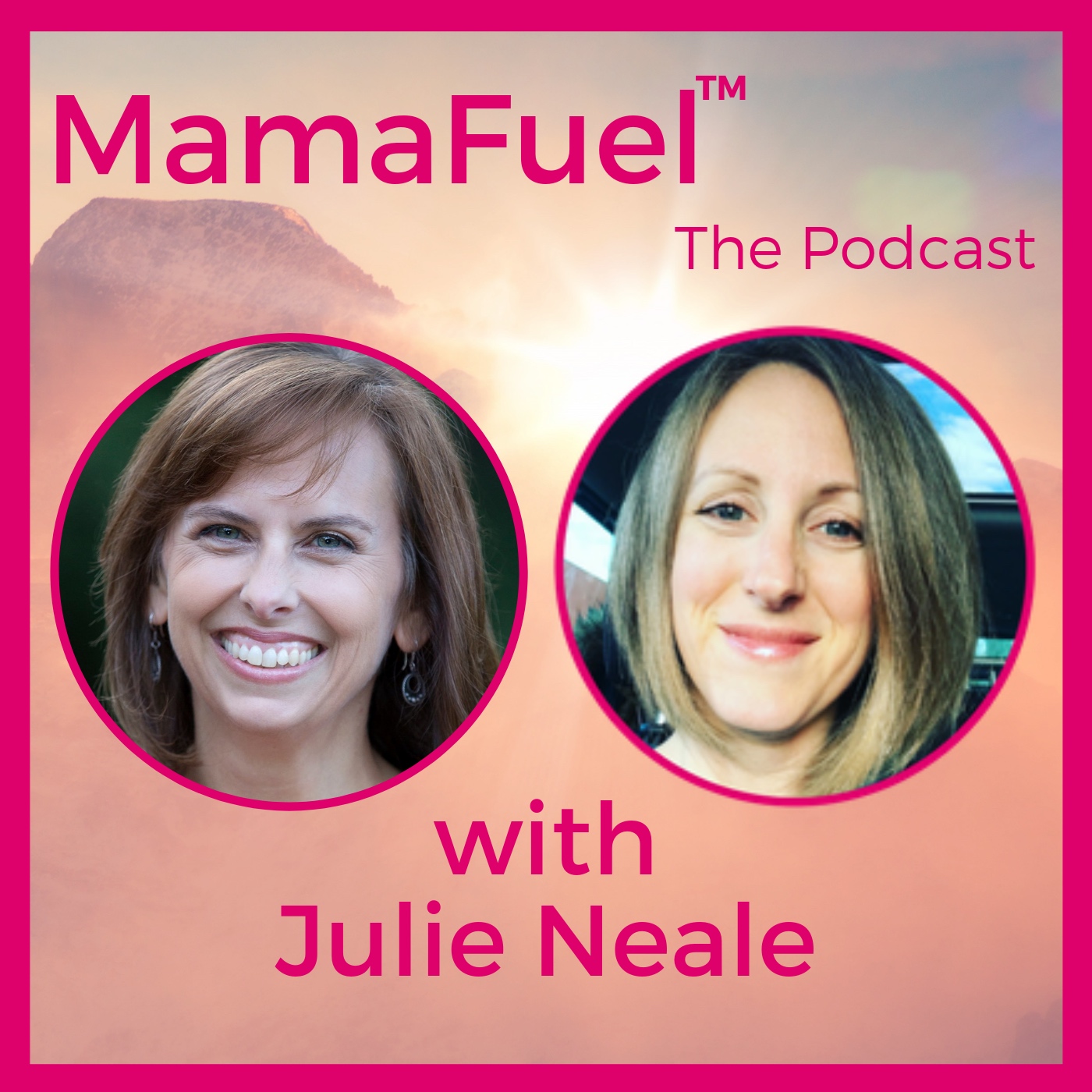 OOOOhhh am I excited to share THIS ONE! My guest this week is Julie Neale, founder of the amazing Mother's Quest podcast, coach and mama of two exceptional and amazing boys. She's a sparkling soul whose podcast gave me the courage to start hosting these MamaFuel conversations.
Julie and I cover a lot of ground, from raising differently-wired kids to discovering your strengths and the support you have in community. I turn the tables on Julie and ask her to walk us through the ways she's living her E.P.I.C. life, sparked to the max with joy and delight at leading other mothers in discovering their version of epic living. You'll want a pen and paper to note down each of the guideposts Julie talks about!
Later in the interview Julie speaks spoke movingly about her interview with Sybrina Fulton, whose son Trayvon died as a result of racial profiling and gun violence. Julie and her community are supporting Sybrina's incredibly important initiative "Circle of Mothers" which allows mothers who have lost their children to gun violence to gather and heal in community. I'd like to help and will be contributing to the fundraising campaign.
If you'd like to join us in helping to send more mothers to Sybrina's retreat, click this link: www.mothersquest.com/circleofmothers. Every contribution helps. Julie's hoping that her community will be able to raise $15,000 and they're two-thirds of the way there. I'd love our community to help her get to her goal.
Here's where you can hear Julie's conversation with Sybrina Fulton and to find out more about their fundraising activities: http://mothersquest.com/ep55-sybrinafulton/
For full show notes and links to everything we talked about during our conversation, head to https://thecenteredmamaproject.com/podcast/ep035julieneale/
And if you liked this conversation, then I'd love you to rate, review and SHARE it far and wide so we can support Julie's fundraising efforts for Sybrina Fulton and, by extension, contribute in some small way to supporting mamas whose hearts have been well and truly broken. Thank you, beauties, for participating if you can.